Ukulele Songs (Top 10 List)
Ukulele Songs (Top 10 List)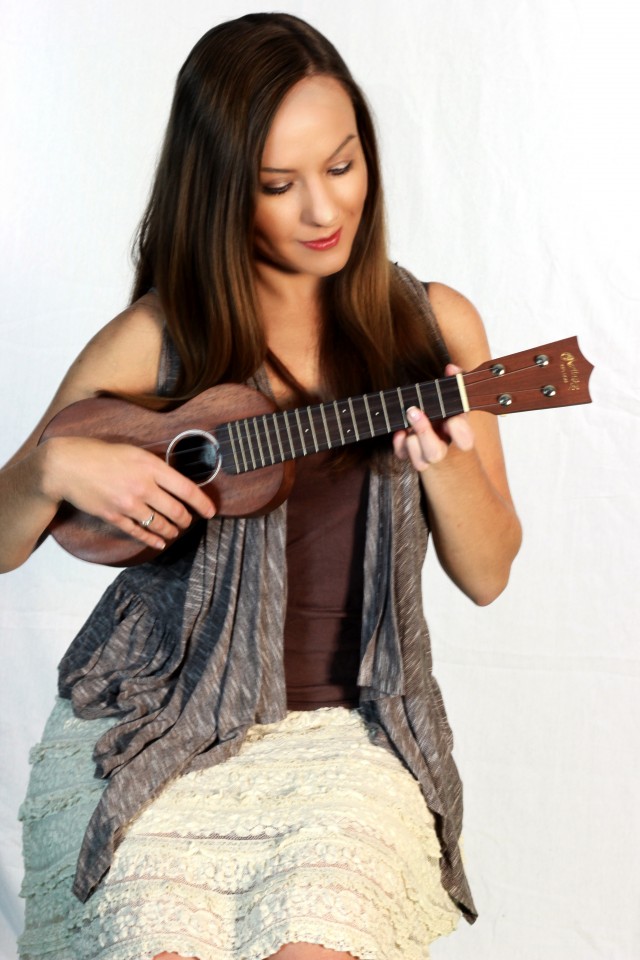 If you google the top 10 ukulele songs on the internet, you come up with a list of some really great music, much of which is easy to play. When you're just starting to play an instrument, it is always more fun to be able to play a favorite song quickly, giving you the confidence to practice more and get better.
I've compiled that top 10 list here, plus an 11th, with links to lessons pages where you can learn how to play the ukulele on these songs quickly from the Center Stage Ukulele Academy, known for their easy to learn beginner lessons. Click each song name to go straight to the lessons page.
As performed by Israel Kamakawiwo'ole
This song from the movie The Wizard of Oz, has been reimagined by the Hawaiian singer and ukulele legend Israel Kamakawiwo'ole in a medley with another classic, What A Wonderful World. Check out our blog post all about the history of that version of Somewhere Over The Rainbow.
By Van Morrison
Released in 1967, Van Morrison never received any record royalties for this seminal song of his owing to a badly negotiated record contract with Bang Records. It has proved to be the breakout song of his career and to this day, is one of the most played and downloaded songs of the 60's.
By Vance Joy
This is a hugely popular song to play on the uke. We even did a whole blog post just on this one song. It is very simple to play, only three primary chords. If you are just starting out, this is a great song to begin with.
By Jason Mraz
Jason Mraz has a laid back, California style that comes across in his music. I'm Yours was nominated for Song of the Year at the Grammy's and stayed on the charts for 76 weeks, a record at that time.  
By Train
Released in 2009, this hit song became certified Platinum and was the top selling song on iTunes in 2010. Quite a big hit! The guitarist had to get a beginner ukulele lesson during the recording of the song in order to get the right vibe on the instrument, laying down his guitar pick in favor of the fingers for strumming the uke. He could have used one of our strumming technique lessons to get him started!
By The Beatles
Released on the Abbey Road album and written by Beatles guitarist George Harrison, this song uses some of the rhythm stylings of Indian music that was influential to George at the time. Some parts of this song require advanced playing techniques. Here is part one of the complete lesson on Center Stage.
By Ingrid Michaelson
Written on the uke and with the uke as the only instrument in the recording, it doesn't get much better than this. You and I was released on the "Be OK" album in 2008.
By John Lennon
This song seems to pop up on just about any top 10 list. Written in the key of C, it is quite adaptable to the ukulele. As one of the most performed songs of the 20th century, you can add your performance to the list in the 21st!
By Death Cab for Cutie
This song was recorded as a single performance into one microphone, an intimate love song of the soul wrenching sort, perfect for a rendition on the ukulele.
While this song was originally written by Canadian songwriter Leonard Cohen, it really came to popularity some 15 years later after the death of Jeff Buckley, who performed perhaps the most famous version of the song on his one and only album, Grace in 1994.
by Ed Sheeran
Another Grammy nominated song that works well on the ukulele, this Ed Sheeran hit rose to number 2 on the Billboard Hot 100 after its release in 2014. Touted as "blue-eyed soul" by some, the laid back groove and stellar vocal performance all stem from a quick writing session with singer-songwriter Amy Wadge while preparing for a recording session the next day.