Riptide Ukulele Chords
Riptide Ukulele Chords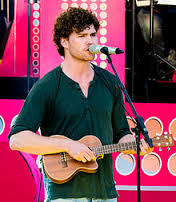 The song "Riptide", by Vance Joy, is played primarily on the ukulele using only four easy to play chords. Partially written and shelved in 2008 in Vance's Melbourne Australia home, a snippet of "Riptide" was posted on Vance's Facebook page resulting in lots of encouragement from friends and family to pursue his musical career.
It would not become a complete song until 2012 while he was writing material for his debut EP, God Loves You When You're Dancing. Vance took the unfinished song off the shelf, finished writing it and then recorded it with drummer Edwin White in an afternoon.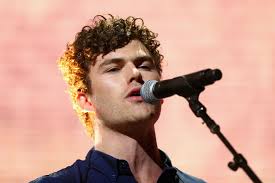 The Riptide ukulele chords are A-, G, C, and Csus4. Pretty easy chords. Maybe that's why "Riptide Ukulele Chords" is such a popular Internet search. At Center Stage Ukulele Academy, we've prepared a complete video lesson for this song, including the sheet music with all the chords laid out to make it easy to learn to play. Visit the song lesson page for a preview.
"Riptide" ascended the charts in Australia, the United Kingdom, and in America, where it reached number one on the Alternative song list. It remained on Billboard's Hot 100 for an amazing 43 weeks, the second longest charting single. Vance Joy took the encouragement of his close friends and went on to become a successful artist from the meager start of an unfinished song that eventually would take him to the top of the charts. The YouTube video now has almost reached 140,000,000 plays!
"Riptide" is a great song that's fun and easy to play. Simple songs with easy chords are one of the many reasons that ukuleles are so appealing, allowing you to carry around an entertaining musical instrument that does not require years of study in order to start making music today. At CS Ukulele Academy, our goal is to help bring the joy of performing music to everyone who wishes to play. Strum on!
Click here more free ukulele lessons
-Ashley Shepherd
Ukulele Instructor
For online ukulele lessons click Here and join our community!