You and I Ukulele Chords
You and I Ukulele Chords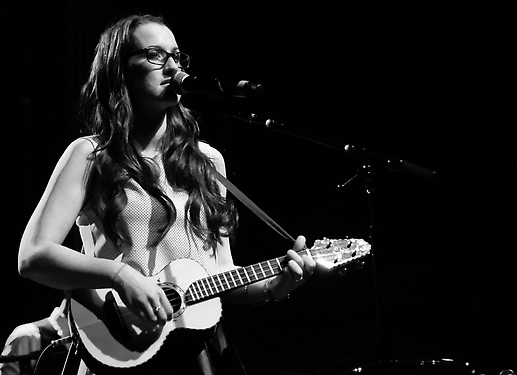 Ingrid Michaelson Background
In 2006, a producer from the ABC drama, Grey's Anatomy, listened to a little known singer songwriter on MySpace who played the diminutive ukulele instrument, writing catchy, sensitive, intelligent songs that fit the quirky, nerdy vibe of the successful show. After Ingrid Michaelson's music was featured on the show, she began receiving offers from record companies and it appeared that her music career was off and running.
Her early success was mostly in television, as music on shows like Grey's Anatomy and in commercials for Old Navy and other brands. She has straddled the line between behind the scenes songstress and up front pop star, but always retained that intimate, bedroom vibe of a friend singing a song to a friend.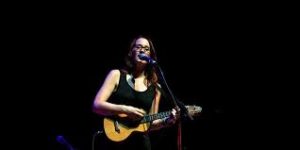 You and I
On her third album, "Be OK" (2008), Ingrid returned with more of those moments, including a gem of a song that begins so close and intimate you can feel her breath on your shoulder. But it grows into a chorus (literally) where everyone can join in and the feeling of solidarity oozes from the speakers. That song is You and I.
The entire song is backed only by the ukulele and the search for 'You and I Ukulele Chords' has become a popular one. While the song is fairly simple to play, it uses 8 different chords in the key of C. Many of them are the common C, F, A-, and G chords but there is more advanced harmony interspersed including E7 and Csus4.
At Center Stage Ukulele Academy, I have created a detailed lesson that teaches you how to play this song from the beginning, including a chart with all the chords and rhythms. You can check out the lesson page here.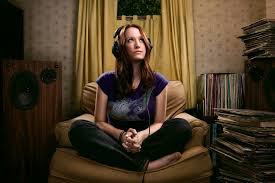 Intimate Performance
I had the pleasure of hosting Ingrid and her two friends, Allie Moss and Bess Rogers, at my recording studio, Audiogrotto, for an intimate acoustic performance while she was on tour. While she did not perform You and I, it still was a wonderful experience and made me a fan.  Check it out here.
-Ashley Shepherd